MELASTOP- Enhancer of phytosanitary treatments
Enhancer of phytosanitary treatments with wetting effect and pH regulator.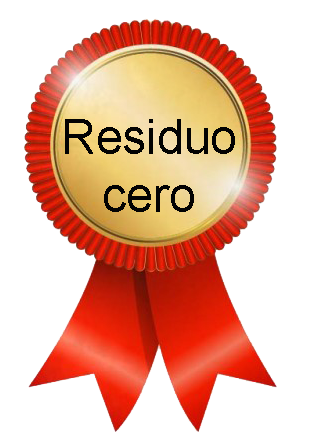 ACTUATION:
MELASTOP is an enhancer of phytosanitary treatments, penetrative, moisture agent, dispersant and pH regulator with defoaming effect.
Achieves a perfect distribution of the liquid film applied in phytosanitary treatments, undoing molasses and enhancing active principles used.
ADVANTAGES AND BENEFITS:
Penetrating, giving a rapid and effective penetration and translocation of the product associated within the plant trough the cuticle and the epidermis.

pH regulator, reglates alkaline hydrolysis, increasing the useful life of the active materials used, allowing to work with minimum dose of active ingredients (environmentally friendly).
MELASTOP reduces the size of the droplets by diminishing the molecular weight and allows the better use of the phytosanitary liquid and minimize losses for "dripping".
Dispersant, scatters end eliminates molasses created by pests (Aphid).
Moisture agent, increasing the wetting of surfaces and giving bigger spray coverage, so that the effectiveness and persistence in the leaves of products used increases.
Maintains the treatment equipment clean within by its non-stick effect keeping the adequate pressure an work flows.
Increases the effectiveness of such complicated treatments as: application of herbicides, control of Pyricularia in rice, fungal diseases.
In the application of herbicides facilitates control of difficult species, improves the effectiveness of pre-emergence products and allows to reduce the dose used.
Totally innocuous, biodegradable and free of residues.
With defoaming effect.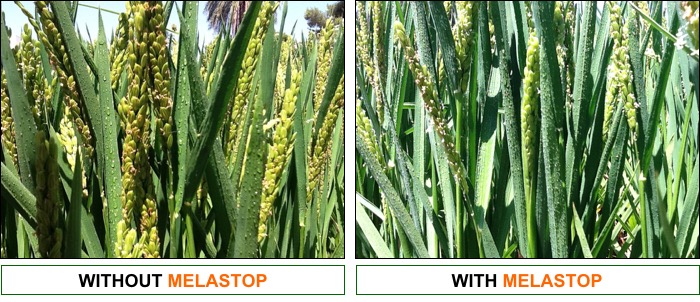 MODE AND DOSE OF APPLICATION:
Apply 1,5 / 2 L per 1000 L of phytosanitary liquid with spray volume 200-300 L/ha
In mixture with specific herbicides like Aura is recommended to duplicate the dose.
COMPOSITION:
Total Nitrogen: 6% w/w (6.8% w/v)
Urea Nitrogen: 6% w/w (6.8% w/v)
Phosphorus pentoxide soluble in water: 12% w/w (13.6% w/v)
SPECIFIC CHARACTERISTICS:
Dispersing agents and special adjuvants.
Water soluble liquid
Density: 1.14 Kg / L
PHOTOS & VIDEOS: