Zones
With our program RICE PRODUCTION IN PRECISION AGRICULTURE, we work in all rice-production regions in Spain, in Italy, France and Portugal.
In EDYPRO we work on the key success factors in rice cultivation:
Good assimilation of the fertilizers provided.
Activation and standardization of seed germination.
Stimulation of the productive factors of the genome of the plant through RNA.
Optimization of pollen fertility and filling of the panicle.
Optimal control of rice diseases: Pyricularia and Helminthosporium.
For it in EDYPRO we´ve developed an assemble of specific products for rice production, which harmonized with each other, help to obtain a desired yield.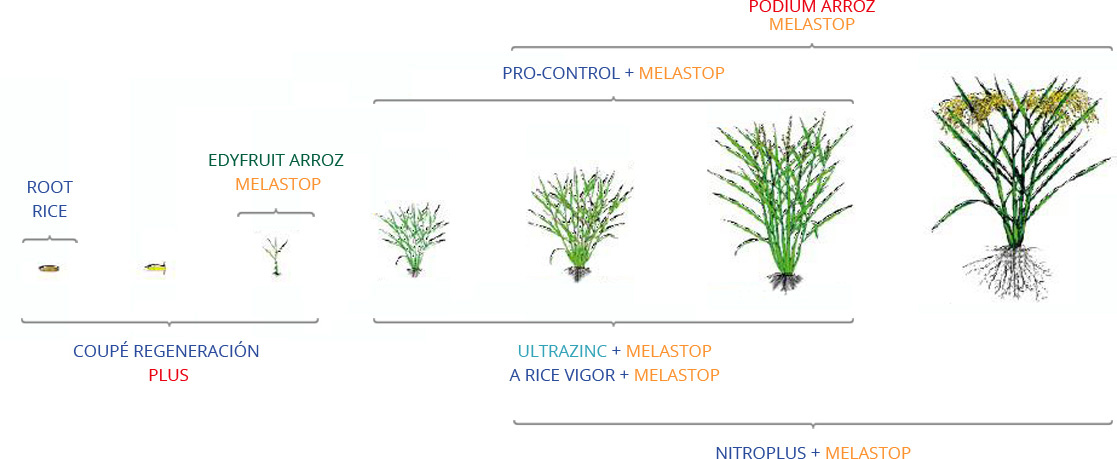 In the rice-growing farms, three parallel situations may occur:
- Plots with high productive performance,
- Plots of average production and / or regular results,
- Plots with low productivity due to different factors.
Using EDYPRO´s biotechnology and our Project RICE PRODUCTION IN PRECISION AGRICULTURE (RPPA), we study each situation and work to achieve:
- That the regular plots become plots with high production,
- That the plots of low production or infeasible, get to normal production by continuous mode.