ULTRAZINC- Essential nutritional balance
Zinc-based fertilizer solution
Fertilizer CE
Input for organic farming certified by the C.A.A.E. certification service.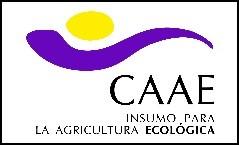 ACTUATION:
ULTRAZINC is a product specially designed to correct specific zinc deficiencies, with rapid assimilation and direct action in the prevention and correction of the lack of this element.
The Zinc provided by ULTRAZINC directly influences the synthesis of nucleic acids and protein formation. ULTRAZINC has a direct effect on growth regulation by controlling auxin metabolism.
Zinc deficiency causes loss of apical dominance, reduction of leaf and internode size, internervial chlorosis and decreased plant growth.
ULTRAZINC increases pollen fertility and increases tillering in rice crops.
ADVANTAGES:
- Its application increases the pollen fertility and fertilization of the panicles.
- Improves post-fertilization filling of grains.
MODE AND DOSE OF APPLICATION:
1st Application: 2 L./ha. whis 5-10% of the panicles.
2nd Application: 1 L./ha. 10-12 days of the 1st Application.
COMPOSITION:
Zinc (Zn) soluble 14% w/w (18.2% w/v)
SPECIFIC CHARACTERISTICS:
Water soluble liquid
PH: 4
Density: 1.3 kg / L
PHOTOS & VIDEOS: