Portugal is one of the countries buying Spanish princiaples rice, but also a large producer, with about 150 million kilos of rice per year.
Rice production is distributed in 3 zones:
- Mondego area (area of Coimbra with excellent quality of Carolino rice),
- Riba Tejo area (downtown area, which includes Santarém, Cartaxo, Zamora),
- Sado area (Alcacer do Sal) with better climate, but many saline lands.
Since 2012, EDYPRO is present in Portugal, through its line of biotechnology products for growing rice.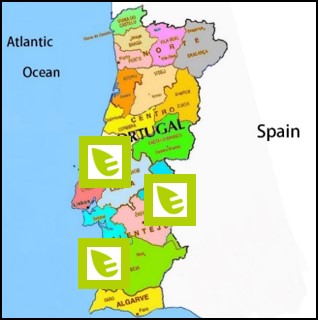 OUR DISTRIBUTORS:
GERA TROCAS, LDA
Estrada nacional 118- 2130 (Benavente, Portugal)
Tel. 937 272 537