Excelent rice J Sendra treated with
PODIUM ARROZ
J Sendra is one of the most loved varieties by farmers in Valencia, Delta del Ebro and Seville, where the climate allows growing varieties of long cycle and high yield potencial.
But this variety is sensitive to Helminthosporium which affects the vegetative mass and can dry the plant before the end of the milky phase, as a consequence the production in kg / ha and the industrial quality is reduced.
In EDYPRO we have developed the perfect solution to maintain the vitality of the rice until the end of the cycle PODIUM ARROZ, which together with ULTRAZINC (highly assimilated zinc corrector) and the MELASTOP foliar treatment enhancer gives an excellent result.
As for example in this J Sendra rice farm in the area of Pinedo (Valencia) where on August 24, 2017 the following treatment was carried out with helicopter applying 240 L./ha. of broth:
PODIUM ARROZ

4 L./ha. (to ensure the vitality of the rice plant and achieve a uniform maturation),
ULTRAZINC 2 L./ha. (to improve the fertilization and the configuration of the grains),
MELASTOP 0,4 L./ha. (to ensure the effectiveness of the treatment, covering the entire foliar mass of the plants).
As you can see, the doses are higher than usual, because it was the last treatment and it was intended to achieve long-term durability.
In these images you can see how the rice is one month from the date of treatment: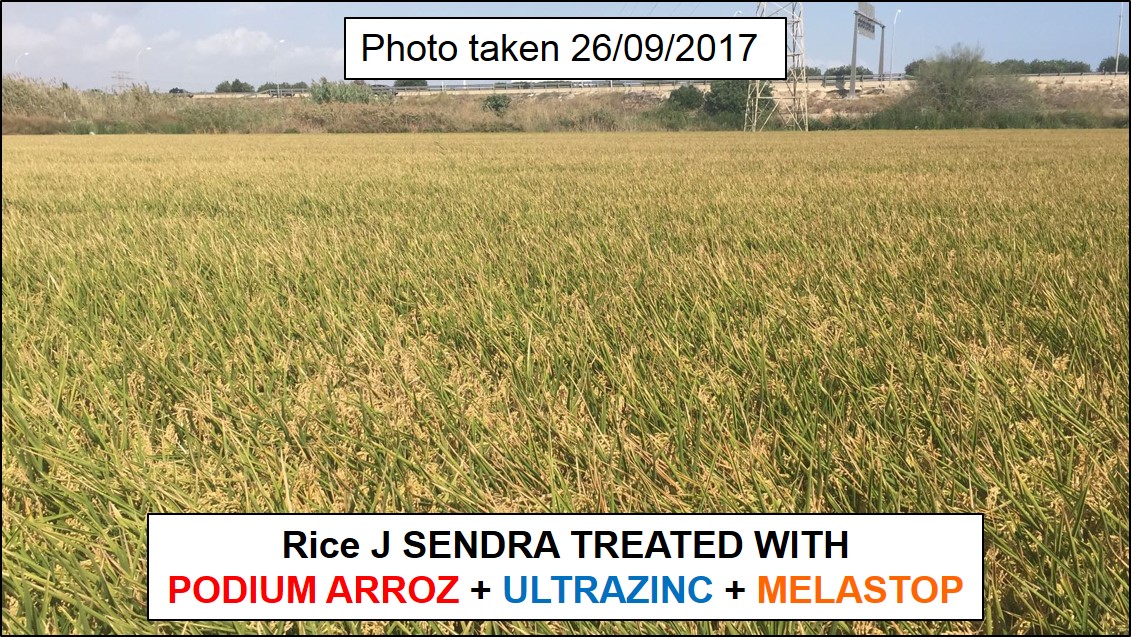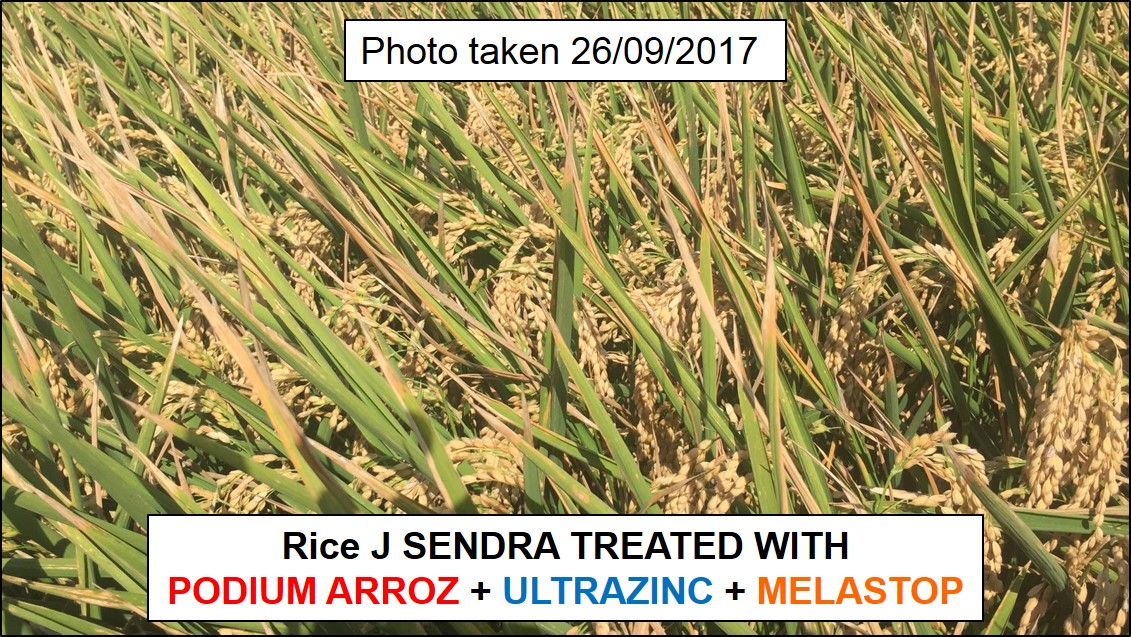 According to the farmer and his technician the rice is "of the best of the term", the spikes are maturing and the foliar mass still has energy to fill the grains at maximum.
From EDYPRO we offer all our knowledge and experience so that your rice crop is from the Chamnpions League.